1. Build up a spiritual community by learning of Jesus' servant-leadership.
2. Faithful 1:1 and disciple raising ministry among UTSC students.
3. Read God's word diligently and grow as bible teachers and prayer warriors.
4. Children to grow in Christ and accept Him personally.
Pizza Lunch Fellowship @ UTSC
North America Members Annual Meeting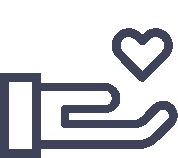 "For even the Son of Man did not come to be served, but to serve, and to give his life as a ransom for many."